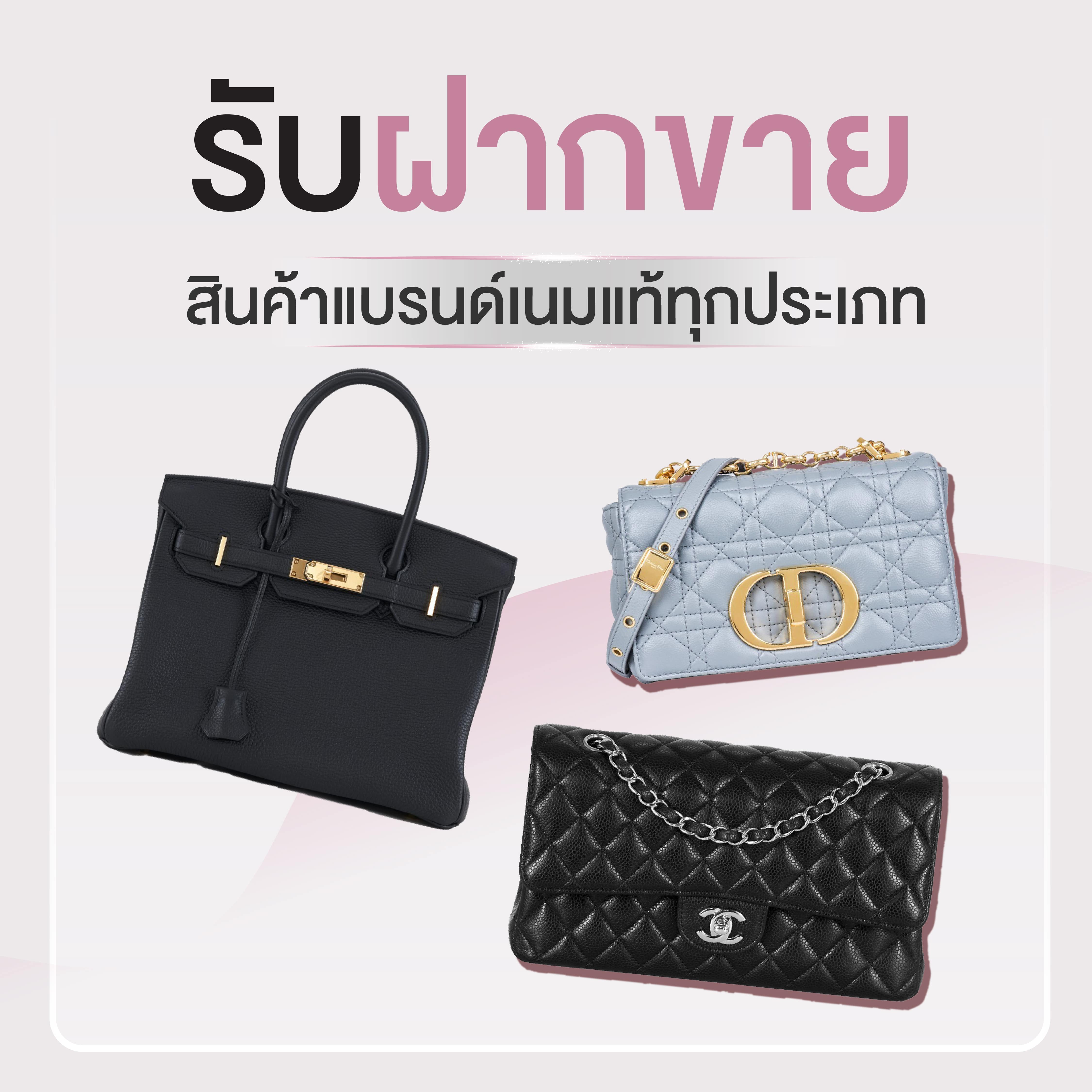 Buy all types of designer handbags as genuine
Are you being overwhelmed by the exquisite designer collection that no longer justifies your needs? You don't want to let your hard-earned splurges rot and tarnish at the back of your closet just like that! If you're looking for a specific item, please browse our huge selection of authentic goods at highly discounted prices. We know our customers have a keen sense of style, quality, and service and our mission is to deliver fully in each of these aspects. Selling all types of designer handbags, both second-hand and new, SF Brandname is perfectly balanced to meet all your needs.
Consignment with SF Brandname
We think more luxury brands will take control of the consumer relationship directly using online sales, that the basis that too high a proportion of them may turn out to be fakes.
Consignment your designer handbags with SF Brandname, you can participate in product inspections, condition detail, price and check the trading process because we understand that every bag has sentimental value.
Why consignment your designer handbags with SF Brandname?
We take authenticity very seriously. Everything we carry has been curated and is guaranteed authentic. This basically creates a "double check" mechanism. Once the item is received at the hub, it checked again before listing. Unlike other sites, you never have to guess whether or not something is authentic.
If you sell Chanel, Louis or other brand, as well as watches such as Rolex, Panerai or Patek Phillipe, any model at SF Brandname you'll have to deposit for good price.
Sell all brand-name with SF Brandname are handled. Our specialists are happy to provide pricing for both and advise on the best option for you. You can by professionals and are kept to a high standard, humidity and temperature controlled, storefronts in department stores, and trade registration. You can check with a 24 hour security system. So, having confidence in the safety of item to the customer.
We inspect every single item we buy for authenticity to ensure that everything shipped to our customers is genuine. All of our items are guaranteed authentic. SF Brandname also offers a full service teaching the catch fake brandname to ensure that every product that passes through the shop's has the right procedures and assessments.
– easy to talk, fast transfer for good cash –
HOW IT WORKS?
If you sell your bag and get money with SF Brandname, you can sell your handbags and designer handbags in just 4 steps.
Simply take pictures and submit on our Line: @sfbrandnamebkk There are conditions that are easy to talk about, but can provide a high price. If you will consignment for sale Chanel and Louis handbags or designer handbags , you can be sent to our in-house experts. SF Brandname will ask for item details such as
Model:
Condition Detail
Accessories:
Item Detail
After receiving complete details of the product and our experts will give you a preliminary estimate.
Deliver your product to SF Brandname for us to examine the details in depth. and help to achieve an accurate valuation you can deliver the products to the shop in 3 different ways:
- Bring the product to the SF Brandname store at 101 True Digital Park at Sukhumvit 101 near Punnawithi BTS Station.
- or you can just sit at home and send a messenger to pick up anything you need.
- or if you are in other provinces, not convenient to Bangkok. You can choose Kerry or Thai post (EMS) and please write ID Line or Facebook on box.
When we receive the designer handbags , we will contact you to join the appraisal with a specialist from the shop. So that help you calculate your retail price, as well as to gain knowledge about designer handbags .
If the desired price has been obtained, you can deposit and sell immediately and You get paid within 1-2 business days after we receive your item.